October!
Submitted by Michael on Sun, 10/01/2017 - 09:48
We've temporarily closed our regular studio and gallery day program but we're still keeping busy! This summer CSAC was invited to submit a grant application for an Employment Canada job creation proposal which would fund up to $500,000 annually for 3 years.
We hope to survive the first round of grants for consideration by Employment Canada plus matching assistance by the Ontario Trillium Foundation. If successful, the project is to fund a larger studio and develop an online market for art and art-based products promoting the work of artists living with long term disabilities. Participating artists will reside in Ontario, Quebec, Nova Scotia and Newfoundland. This unique art market creates employment for people with disabilities who have not had access to an arts and crafts market.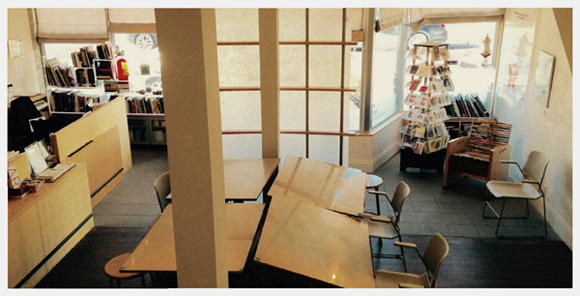 We've been operating without core funding, and open to the public through donated volunteer hours but will no longer be providing studio or gallery exhibit day program services due to my advancing age.
CSAC will continue to make use of our Dovercourt Road space for administration, workshops, seminars and conferences, pop-up events and archival storage.
Current use of our Centre includes: Rehearsal space for musicians Oliver Pavao and Helen Garcia; A workshop for Toronto Centre for Psychodrama & Sociometry for a Sat. in Sept., O.T. Amee Le hosts Monday afternoons through October and November. Mindful Art Workshop will present an Occupational Therapy program of mindful meditation/art therapy for persons who have experienced head trauma.
Later this month, Seaton House an organization providing assistance for homeless men and women, will be visiting to learn about the benefits of art-making for their clients.
Requests for appointments for consultations, special tours, workshops and information sessions can be made by phone or email.
Please contact us to start a Creative Spirit Art Centre program for your project. This includes standards of program delivery and the right to use the Creative Spirit name and an annual report from all agencies delivering the Creative Spirit program (membership/training session fees required).
That's about it for now, I'll continue to post news and monthly updates, thank you!
Ellen Anderson