Project: Founding a Toy and Puppet and Folk Art Museum
Submitted by Michael on Tue, 02/20/2018 - 10:28
As founder of Creative Spirit Art Centre in Toronto we've been looking for an opportunity to place our collections of Dolls, Toys and Folk Art Collection.
I'm pleased to share that we have this in common with Loet and Mickey Vos' Collection of Toys and the Puppetmongers. Both organizations have a similar interest in preserving their extensive collections. The search is on for collectors and potential supporters interested in the prospect of having a permanent home for not only for their toy archives but also for workshops, meetings, conferences and performance spaces.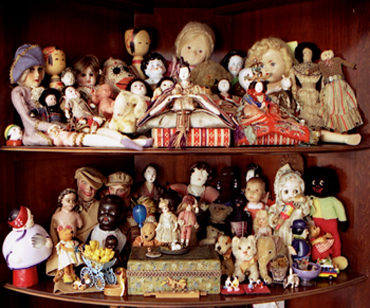 I believe that Toronto is ready to support a Toy Museum. This legacy is important to be enjoyed and celebrated for present and future generations!
Please, let us know if you are interested in becoming part of our project?
Cheers,
Ellen
.