23rd Anniversary!
Submitted by Michael on Mon, 05/11/2015 - 11:57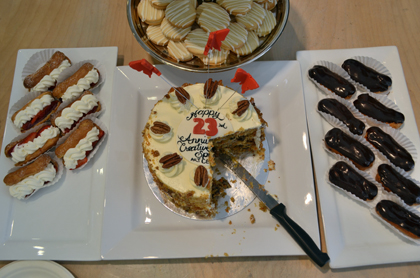 A celebration of 23 Years of Creative Spirit with artists, volunteers and members of the Board who all joined us on Saturday!
Photos below include some of our guests and a detail of Peter Smith's "Man Reading A Newspaper" circa 1990.
The exhibition continues through to June 6 (see above for hours).