Acknowledgements
The individuals and organizations listed below are the reason Creative Spirit Art Centre continues to exist. We simply couldn't provide the services we do without their generosity and kindness. We are grateful to volunteers past and present for their time, talent and energy!
Accounts: Laura Wittholz Peter Kemerer
Cataloguing:Barbara Geiger Liz Hysen Ronnie Burbank
Arlette Adam Scott McCallum Ann Hrinco
Kevin Loffree Aaron Yukich Adrian Limongi
Erella Ganon Gracia Merigoli Marilyn Goldberg
Will Kennedy Gary Rawlings Charlotte Mujawayesu
Denise Reid Christine Griffiths Theresa Roberson
Glenda Hird Cynthia Kemerer Kate Robertson
Catharine Little Marc Kemerer Maricel Gadian
Marc Labonté Cosmo Barranca Dominic Barranca
Jane Josephson Sarah Campbell Sandra Maraj
Richard Picton Gavin Barrett Deb Cochrane
Bhupesh Luther Alex Sikorsky Alex Cooper
Roger Knox Alan Watson Robert Cuch
Trisha Faulhaufer Christopher Anderson Nikita Mor
Yuriko Kubota Jennifer Donnelly Naomi Hunchuck
Ginny Moran Beatriz Bobadilla
During the summer of 2012 Archivist, Michelle Lovegrove Thomson, completed work on our online archive (See CSAC Online Archive). We would like to acknowledge the generous support of the Government of Ontario, through the Ministry of Tourism and Culture, for funding a catalogue and digitization project. In addition to laying the foundation for the continued cataloguing of art objects in the CSAC permanent collection, we have created an online exhibit with a representative sample of member artworks. By creating an online exhibit we have situated Canadian Outsider Art in a global context.
We at the Creative Spirit Art Centre are pleased to acknowledge the funding and support from the Ontario Arts Council, and agency of the Government of Onatario.

Thank you to The Ontario Trillium Foundation who have generously supported us with a two-year grant (2010 and 2011) to hire a Managing Director and ensure the continued impact of Creative Spirit Art Centre.

Thank you to Very Special Arts Ontario (VSA Arts) who has made Creative Spirit Art Centre international affiliation. Their continued support and advocacy on a global scale for equal access to the arts for people with disabilities is greatly appreciated and admired.

Please visit www.vsarts.org/ for more information about their programing initiatives.
Thank you to the wonderful people at Barrett and Welsh particularly Gavin Barrett and Deb Cochrane for their amazing generosity. Their beautiful designs and seemingly endless creativity have become indispensible (not to mention much admired!).
Thank you to The Moffat Family Youth Council, of The Moffat Family Fund of The Winnipeg Foundation.
Thank you to Weiner's Home Hardware on Bloor St., The Japanese Paper Place, Italiano Woodworx and New Canadians Home Building Centre for sponsoring Hanni Sager The Toy Lady, Oct. 30, 2010 – Jan. 29, 2011.
We appreciate the support of:
Ben and Hilda Katz Charitable Foundation,
Better Day Alliance Foundation
Carole and Howard Tanenbaum Family Foundation

Canadian Imperial Bank of Commerce
The George Lunen Foundation
Jackman Foundation
The Lunenfeld Foundation
The Westaway Foundation
and Corporations:
Canon Canada

Royal Bank of Canada
Sharp Wealth Management Team, RCB Dominion Securities Inc.
Shoppers Drug Mart
Stanfields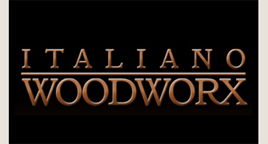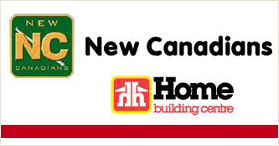 Thanks to the extraordinary generosity of Tak and Sumi Yamasaki, Creative Spirit Art Centre found its permanent home after a 15-year search. Their support allowed us to have our Dovercourt Road studio and gallery where our artists can produce art that is important to them and to us.

Photo by Brennan Anderson
And thank you to Michael D'Amico and Alan Dixon (Blackfly Solutions) for work on the website and Vicki Wasylycia who has maintained facebook and pinterest for Creative Spirit.
Thank you Aaron Tucker and Taylor Mathewson for their contribution to earlier versions of creativespirit.on.ca as well!