Breaking Out Of Huronia
Submitted by Michael on Wed, 06/05/2013 - 09:31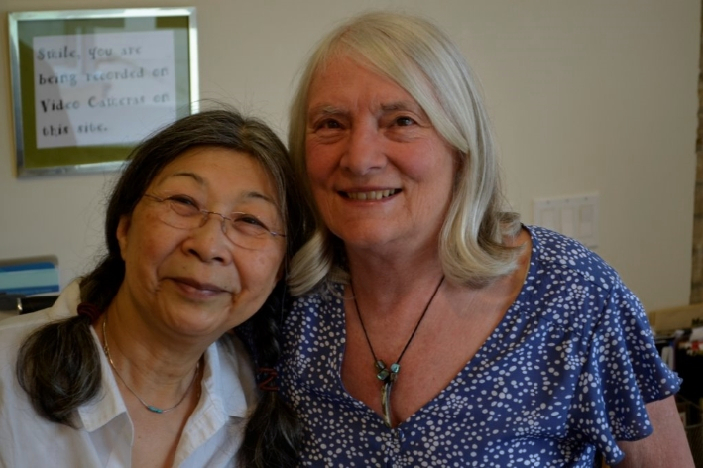 Ellen Anderson with Thelma Wheatley, keynote speaker who opened the exhibition Breaking Out Of Huronia at Creative Spirit.
Thelma is the author of And Neither Have I Wings To Fly, Labeled And Locked Up In Canada's Oldest Institution, see more about the exhibition below. Works on view at Creative Spirit Art Centre through July 26, 2013 (hours: Tues. - Friday, 10 a.m - 5 p.m).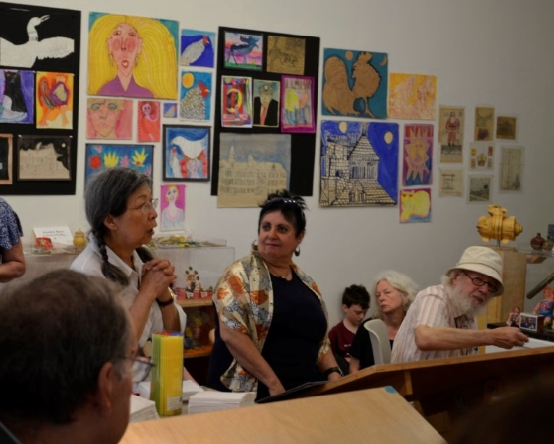 The Toronto Star has published an article about the exhibition and how the artwork was recovered by Judy Richardson see here. More about Judy Richardson and her work with Huronia Regional Centre here.
*On September 17, the Provincial government has agreed to a settlement of $35 million dollars and an official apology to the survivors of Huronia Regional Centre.
The Huronia Regional Centre closed in 2009. See The Toronto Star article about the settlement here.