Cake
Submitted by Michael on Thu, 04/29/2010 - 13:38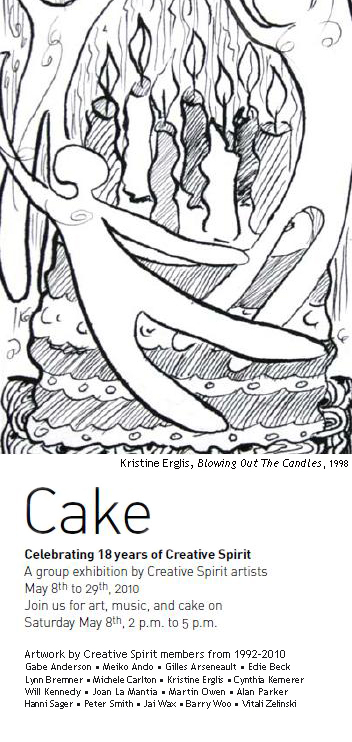 Celebrating 18 years of Creative Spirit!

Creative Spirit Art Centre turns 18 this year! Since 1992 we have been empowering artists with disabilities through access to creative expression – and we couldn't have done it without your support!
As a registered charity working in an often over-looked corner of the arts community we could not operate without the generous donations of art supplies, volunteer hours and monetary contributions of the community.
Please join us on Saturday May 8th from 2:00 – 5:00pm to help us celebrate 18 years of Creative Spirit with cake, live music and an exhibition of artwork by Creative Spirit artists past and present.
.