Creative Spirit Arts & Crafts Sale!
Submitted by Michael on Fri, 11/01/2013 - 12:44
November 1, 2013 - January 31, 2014
Made in Toronto, Made in Canada and Made by a Creative Spirit!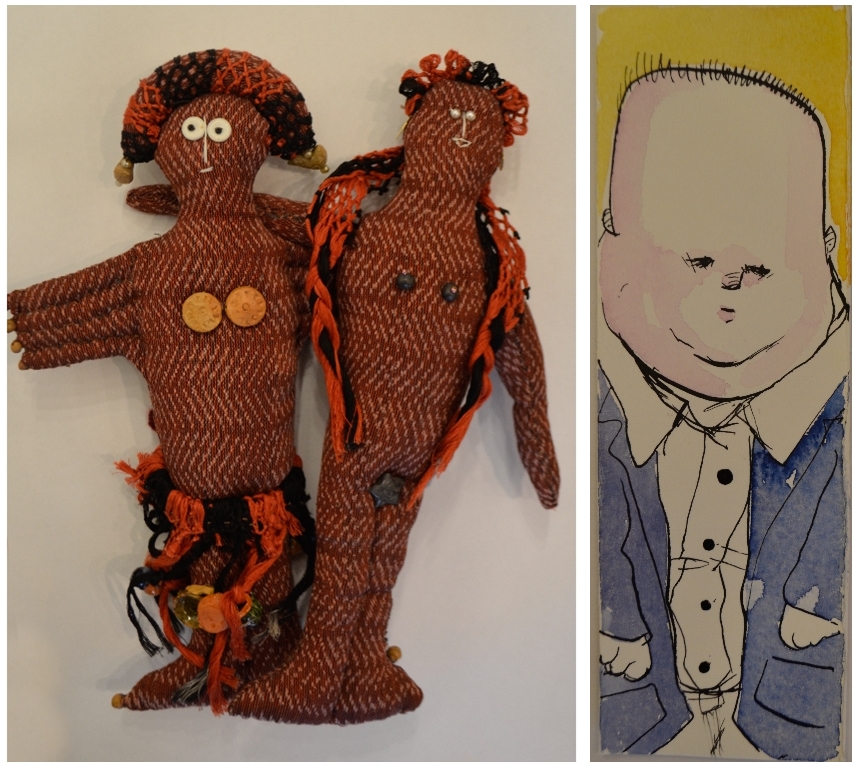 Arts and Crafts Sale!
Ethical, original and Canadian! Support marginalized artists with and without disabilities. November, December & January.
Uquiquely designed original works of art, jewellery, art toys, hand crocheted hair bands, candle holders and more.
Keep the Creative Spirit Art Centre alive: visit, volunteer, become a member, buy "Made in Canada" art work!
Ellen
(See works above by Hanni Sager: Adam and Eve and The Mayor by Kevin Sylvester, below by Kristine Erglis:Losing One's Head and Alan Smith:Portrait Of Hanni Sager