Creative Spirit Festival and Conference
Submitted by Michael on Tue, 09/20/2011 - 12:58
October 27, 28, & 29, 2011
Creative Spirit Art Centre's festival, exhibition and conference will present the issues of development in the world of Art and disabilities. All conference/festival/exhibition events take place at 999 Dovercourt Road.
This will be a prelude to our April/ May 20 year Retrospective/Celebration of our pioneer journey as a public art gallery and studio with a focus on Universal Access to visual and media arts and integration into the Fine Arts Community.
The academic community and individual artist members include Denise Reid PhD. O.T. University of Toronto; Ellen Anderson, founder CSAC; Debbie Dew, The Craft Workshop, L'ARCHE".
CREATIVE SPIRIT ART CENTRE FESTIVAL/CONFERENCE/EXHIBITION
October 27, 28, 29, 2011
All conference/festival/exhibition events take place at 999 Dovercourt Road.
Performers:
Thursday, October 27
10 a.m.

The Craft Studio

& Day Break, L'ARCHE, Richmond Hill
Debbie Dew: Presentation on The Craft Studio with Q.& A.

11 a.m. Denise Reid, PhD. Professor, Dept. of Occupational Science and Occupational

Therapy, University of Toronto Research Project at the Creative Spirit Art Centre
12 p.m. Lunch
1:30 p.m. Bunny Brown and Michael D'Amico (music performance followed by Q.& A.)
2:30 p.m. Erella Ganon (multi-media artist)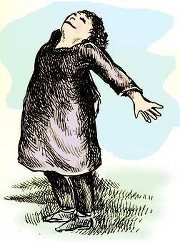 Friday, October 28
10 a.m. Documentaries: Very Special Arts

"VSA arts 2004 International VSA arts Festival HIGHLIGHTS"

"VSA 2010 International VSA Festival Highlights"

"Straight From the Heart" Creative Spirit Art Centre

11 a.m. Brenda Spielmann "Light Writers" Holland Bloorview
Kid's Rehabilitation Hospital
1:30 p.m. Documentaries:
Humber College Film Studies, "Behind The Primary Colours"
Anne-Marie Rocher's "Gugging", on the famous Artists' House in Austria.
Saturday October 29
1 p.m.

Alan Shain followed by a presentation

and DVD

of his experience with the


Propeller Dance Troupe (Ottawa).

3 p.m. Roger Knox and Gilles Arseneault
4 p.m. – 9 p.m. Frieda Khalo, Day of the Dead Altar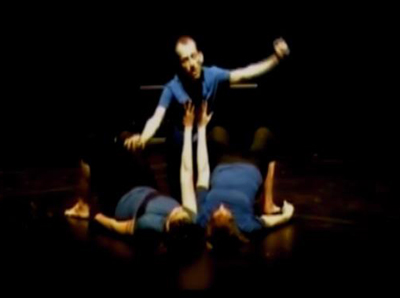 For more information contact Ellen Anderson at 416.588-8801 by phone or email us here at: csac@creativespirit.on.ca. We at the Creative Spirit Art Centre are pleased to acknowledge the support of the Ontario Arts Council for this year's Creative Spirit Arts Festival and Art exhibition.