CSAC Update
Submitted by Michael on Mon, 03/11/2019 - 12:27
Education is an important factor in insuring the progression of creating a better society.
The legacy of CSAC's knowledge base is being gifted to various archives for future use by researchers, students and project developers in the field of art and accessibility for people with disabilities.
The City of Toronto Archives has accepted 27 boxes of CSAC documents and ephemera from our activities since 1989. The materials include invitations, publications, documented events, and conference presentations.
We have sent our CSAC collection of letters and post cards from our correspondence with Mendelson Joe, musician, artist, and social activist ; to the University of Toronto media Commons (the repository for M J's documents).
Mendelson Joe
has been a long time champion for Creative Spirit Art Centre.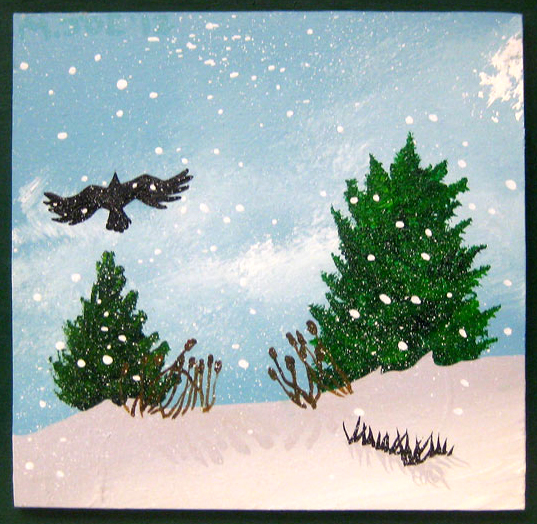 December Ends by Mendelson Joe
I'm still searching for homes for Hanni Sager's art dolls and the Art Brut and Outsider art created by the artists at CSAC .
Hopefully all collections can find permanent homes before the end of summer including the donation of
Hanni Sager's Mexican Folk Art Collection
which is in negotiations currently. I will post the locations of their new homes here on our website.
March 10, 2019
Ellen