Day Of The Dead
Submitted by Michael on Thu, 10/30/2014 - 19:35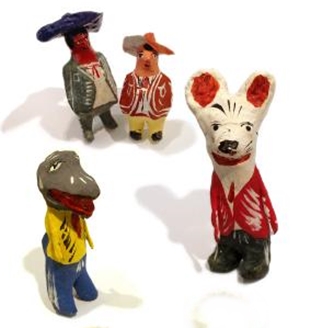 Come visit the gallery (1 - 2:30 p.m.) and see examples from our Mexican Folk Art Collection in addition to original work by Creative Spirit artists and others for Going Postal an exhibition of postcards opening later this month.
Day of the Dead, (Dia de los Muertos), is celebrated in central and southern Mexico November 1 and 2. This also coincides with the Catholic holiday called All Soul's and All Saint's Day. Indigenous people have combined this with their own ancient beliefs of honouring their deceased loved ones.
More about our Mexican Folk Art Toy Collection here.