Going To Japan
Submitted by Michael on Thu, 03/28/2013 - 11:50
Reception: Saturday,  April 6,  2 - 4 p.m.
Selected work by Creative Spirit studio artists, Gabe Anderson, Catharine Little and Marc Labonte, created over the past six years, has been chosen for a special exhibition travelling to Japan for two exhibitions in March 2014.
Our 2013 exhibition will show individual works by these artists, created in our studio. Over the next 10 months the public is invited to watch as these artists work with Japanese artist Yuriko Kubota and create new art on Japanese papers (provided by The Japanese Paper Place).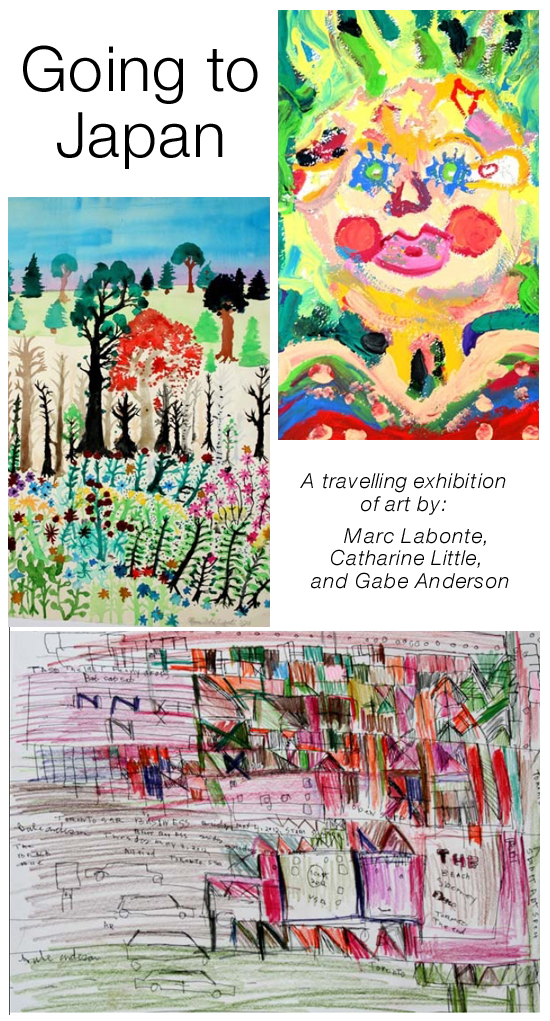 The Japanese Paper Place has generously sponsored the 2014 exhibition and is providing traditional hand-made Japanese papers.