Happy Birthday!
Submitted by Michael on Thu, 03/17/2011 - 16:56
Celebrating 19 years of Creative Spirit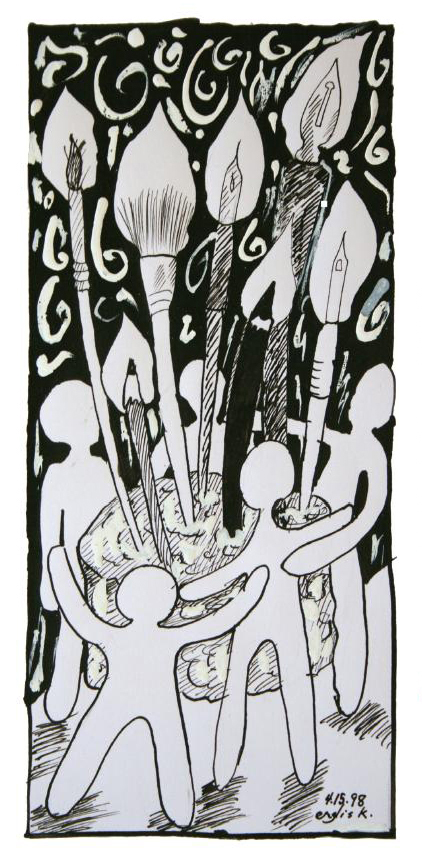 April 9 to May 19, 2011
Opening reception Saturday April 9, from 2 to 5 p.m.
Art makes the disability invisible. Art allows hearts and inner expressions to speak in fabulous colours and dancing shapes.
We are a small charity and public art gallery/studio which exists because people like you continue to believe that everyone has a right to freedom of expression and culture regardless of their
medical labels and limitations.
Please join us to celebrate, meet the artists, volunteers, donors and supporters and see the art work.
Renew your membership to the circle of Creative Spirit friends.
Creative Spirit Artists Integrated Community includes:
Gabe Anderson, Meiko Ando, Robert Anderson, Gilles Arseneault, Lynn Bremner, Kristine Erglis, Catherine Little, Marc Labonte, Martin Owen, Hanni Sager, Jai Wax, Alan Parker, Barry Woo, Glenda Hird, Ann Hrinco, Cynthia Kemerer, William Kennedy, Vitali Zelinsky and many others.
(original artwork by Kristine Erglis)