Partner for Giving Tuesday
Submitted by Michael on Fri, 10/24/2014 - 15:30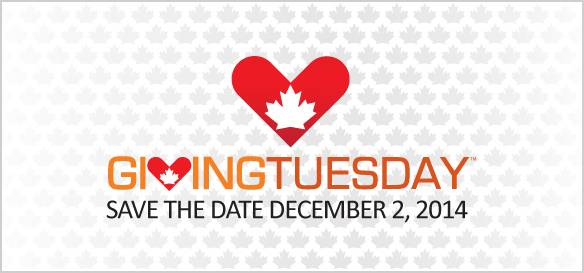 Creative Spirit Art Centre is a partner with the 2nd annual GivingTuesday Canada, on December 2, 2014.
It is a new Canadian day of giving and volunteering, taking place each year after Black Friday and Cyber Monday. The "opening day of the giving season,"
GivingTuesday is a day where charities, companies and individuals all join together... "
Click here to help keep Creative Spirit Art Centre a vital part of your community!