Summer Break & Thankyou!
Submitted by Michael on Sat, 08/01/2009 - 14:24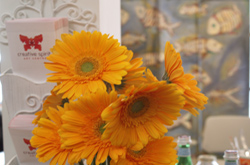 Just a note to let you know the Centre will be closed for the month of August and re-open again on Tuesday September 8.
Thank you to Julie Nash for her excellent service as Managing Director at Creative Spirit for the past six months and welcome to the Board of Directors!
We're pleased to announce that Nora Webb will be our new Managing Director.
Thanks for your continued support and we hope you all have an enjoyable summer!