Wax Impressions: New Paintings by Jai Wax
Submitted by Michael on Fri, 01/08/2010 - 13:00
Creative Spirit is proud to present Wax Impressions, new paintings by artist Jai Wax.
Please join us for the Opening Reception on Saturday January 9, 2010 from 2-5pm with the artist in attendance.
The multi-talented Wax expresses himself through words in poetry as well as oils on canvas. Working through a stream of consciousness method, Wax's paintings burst with diverse symbols and images ranging from Hindu gods to superheroes, Mr. Spock to traditional landscapes.
Wax's new works will be on display from January 9 - 30, 2010.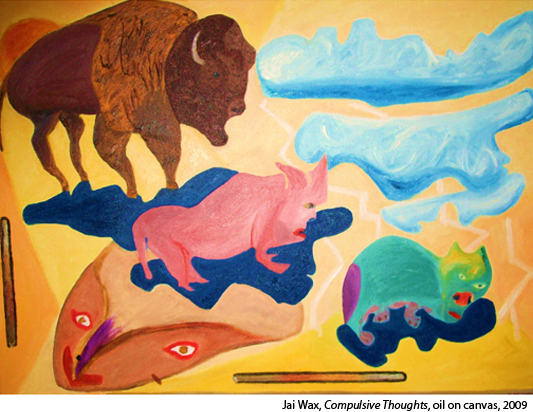 .