We've gone sketchin'
Submitted by Michael on Thu, 07/29/2010 - 08:42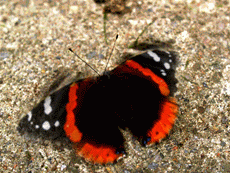 Creative Spirit Art Centre is closed for summer holidays and will resume our regular hours of operation on Tuesday September 7, 2010.
Have a safe and happy summer!
Join us this fall for the Creative Spirit Arts Festival happening October 21-23, 2010! This three-day event will feature presentations by organizations working in disability arts, an integrated art exhibition as well as music and dance performances with participants including: Creative Spirit East (Halifax, NS), Creative Works Studio (Toronto, ON), H'art Studio of Smiles (Kingston, ON), Roger Knox (Toronto, ON), Multi-Ethnic Association for the Integration of Persons with Disabilities (Montreal, QC), Odradek Dance Troupe (Toronto, ON), Achilla Orru (Toronto, ON), Picasso Pro (Toronto, ON), Propeller Dance (Ottawa, ON), Red Pepper Spectacle (Toronto, ON) and Alan Shain (Ottawa, ON).
Stay tuned to the website for more details or go here to fill out a registration form.
For more information please contact us at 416-588-8801 or email us at csac@creativespirit.on.ca