Robert J. Anderson
The life and art of Robert J. Anderson
(1934 - 2011)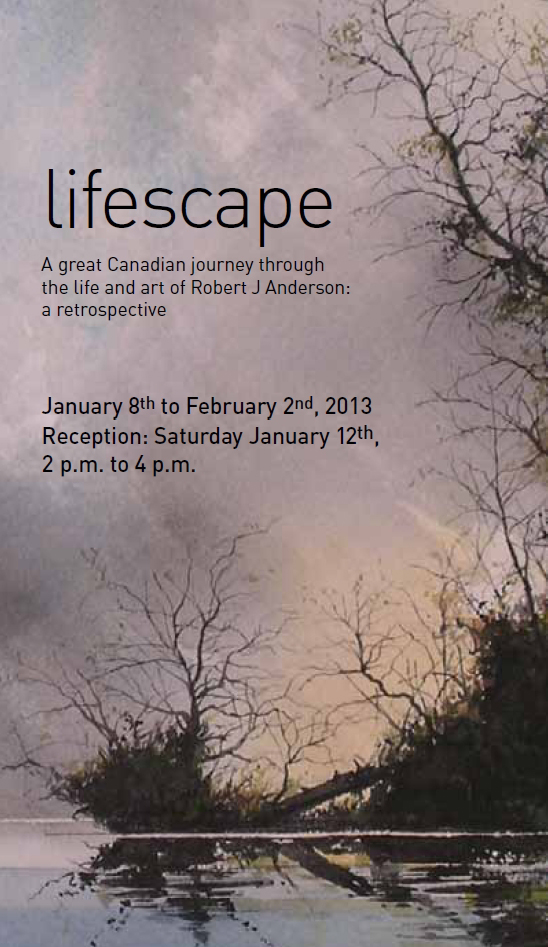 Sat. January 12, 2013

Born in Sherbrooke, Quebec and raised on the shores of Lake Superior in 1934, Robert J Anderson spent his entire life painting the Canadian landscape.
His travels took him from the Atlantic to the Pacific. His enthusiasm for what he saw and what he wanted others to see led him to become the first founding Chairperson of
Visual Arts Ontario.
He participated in Art Trek, the art workshop and exhibition series which VAO sent around Ontario, and as a member of the Canadian Society of Painters in Watercolours, his art travelled to Japan.
Near the end of his life, he
volunteered as a teacher
of "still life watercolour painting" at the Creative Spirit Art Centre, which had been founded to give his disabled son and other artists with disabilities a place to make, exhibit and sell their art. He drew great joy from working there.
In honour of Robert J. Anderson's devotion to teaching and his passion for depicting the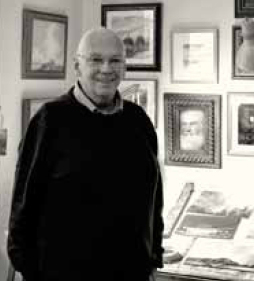 landscape through all the seasons, Creative Spirit Art Centre is pleased to present a retrospective exhibition of his work.
All funds generated through the sale of the art in the
exhibition will be donated to Creative Spirit Art Centre andwill be used to purchase art supplies, invitations and costs of keeping the art centre open.
Any donations to the Creative Spirit Art Centre in memory of Robert J. Anderson will be issued a tax deductible receipt.
Creative Spirit Art Centre is a registered charity with the Canada Revenue Agency.
(Photo of Robert Anderson by Richard Picton)
Robert's recent watercolours and works on paper were featured at Creative Spirit October 1st - October 25th 2008. Anderson transfers the land from eye to heart to hand in these quintessential Ontario landscapes.
Recalling Land - Robert J. Anderson